Take your good, gently used furniture and household goods to Divine Consign and request that a portion of the selling price be made to The Fuse Dance Force!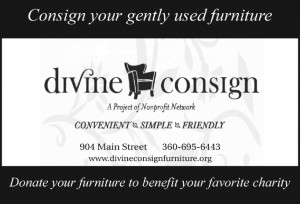 It's very simple and a fabulous motivation to spring clean your home:
Provide a photo of the item(s) to Divine Consign.
Include original price, age of item, manufacturer's name, if possible.
In-store appraisers will help you set a fair selling price.
Divine Consign will pay for pick up of donated items in the Vancouver area.
You will receive an in-kind tax receipt when furniture is received.
Your favorite charity may receive a share of the proceeds when items sell.